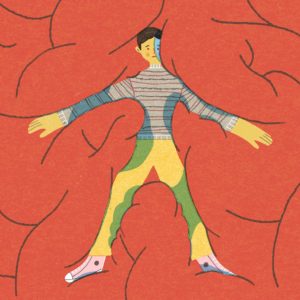 I'm linking to this article on inflammation which I've covered many times in the blog, in hopes that a different writer might make it easier to understand for my readers why I'm so preoccupied with this topic!
According to the authors of a 2015 British Journal of Nutrition (BJN) study, inflammation is the immune system's primary weapon in the "elimination of toxic agents and the repair of damaged tissues." But when inflammation persists or switches on inappropriately, they write, it can act as a foe rather than a friend. Hardly a week goes by in which researchers fail to discover new links between inappropriate inflammation and a common disease or disorder.

Just last week, the Proceedings of the National Academy of Sciences published a study that found the brains of children with autism spectrum disorder contain an overabundance of inflammation-stimulating proteins. The presence of these proteins suggests a novel "connection" between inflammation and ASD, the authors of that study write. And it seems like, wherever doctors look, they find these sorts of connections. From Alzheimer's and heart disease, to arthritis, cancer, and gastrointestinal disorders, elevated or out-of-whack inflammation is a common thread that ties together these seemingly unrelated ailments. Likewise, research has linked overabundant inflammation to mental health conditions, including depression and bipolar disorder.