"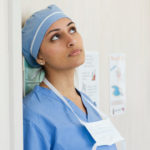 This is far from the first study to suggest that stents and bypass are overused. But previous results have not deterred doctors, who have called earlier research on the subject inconclusive and the design of the trials flawed.

Previous studies did not adequately control for risk factors, like LDL cholesterol, that might have affected outcomes, said Dr. Elliott Antman, a senior physician at Brigham and Women's Hospital in Boston. Nor did those trials include today's improved stents, which secrete drugs intended to prevent opened arteries from closing again.
We've discussed this on the blog before.  The tyranny of logic that pervades medical practice, or biological plausibility.  But this particular topic has come up again and again.  Keep in mind, not only are these procedures expensive, bypass surgery can have tremendous side effects and carries significant risk.  It's high time that they actually do the studies to determine whether they really work.