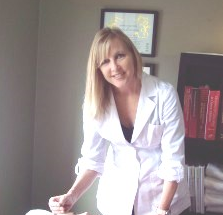 I'm slowly making some progress on my chapter on Inflammation and acupuncture's role in decreasing it, as well as other "natural" means of mitigating it.  This article is a great summary of some of the messengers and mechanisms of how acupuncture works to limit inflammation.  It's complicated to be sure, but to me, very exciting.  Especially since I've been studying the autonomic nervous system and its role in acupuncture for years.
Dou B, Li Y, Ma J, Xu Z, Fan W, Tian L, Chen Z, Li N, Gong Y, Lyu Z, Fang Y, Liu Y, Xu Y, Wang S, Chen B, Guo Y, Guo Y, Lin X.
Role of Neuroimmune Crosstalk in Mediating the Anti-inflammatory and Analgesic Effects of Acupuncture on Inflammatory Pain.
Front Neurosci. 2021 Aug 2;15:695670.
Abstract
Inflammatory pain is caused by peripheral tissue injury and inflammation. Inflammation leads to peripheral sensitization, which may further cause central sensitization, resulting in chronic pain and progressive functional disability. Neuroimmune crosstalk plays an essential role in the development and maintenance of inflammatory pain. Studies in recent years have shown that acupuncture can exert anti-inflammatory and analgesic effects by regulating peripheral (i.e., involving local acupoints and inflamed regions) and central neuroimmune interactions. At the local acupoints, acupuncture can activate the TRPV1 and TRPV2 channels of mast cells, thereby promoting degranulation and the release of histamine, adenosine, and other immune mediators, which interact with receptors on nerve endings and initiate neuroimmune regulation. At sites of inflammation, acupuncture enables the recruitment of immune cells, causing the release of opioid peptides, while also exerting direct analgesic effects via nerve endings. Furthermore, acupuncture promotes the balance of immune cells and regulates the release of inflammatory factors, thereby reducing the stimulation of nociceptive receptors in peripheral organs. Acupuncture also alleviates peripheral neurogenic inflammation by inhibiting the release of substance P (SP) and calcitonin gene-related peptide from the dorsal root ganglia. At the central nervous system level, acupuncture inhibits the crosstalk between glial cells and neurons by inhibiting the p38 MAPK, ERK, and JNK signaling pathways and regulating the release of inflammatory mediators. It also reduces the excitability of the pain pathway by reducing the release of excitatory neurotransmitters and promoting the release of inhibitory neurotransmitters from neurons and glial cells. In conclusion, the regulation of neuroimmune crosstalk at the peripheral and central levels mediates the anti-inflammatory and analgesic effects of acupuncture on inflammatory pain in an integrated manner. These findings provide novel insights enabling the clinical application of acupuncture in the treatment of inflammatory diseases.
Keywords: acupuncture; analgesia; anti-inflammation; inflammatory pain; neuroimmune crosstalk.
Conflict of interest statement