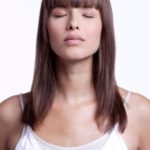 I attended this research conference on Friday (summary of presenters and study follow).  They divided a large sample size of overweight patients into two groups.  One group received diet and exercise instruction and group discussion and simple stress reduction techniques.  The other group received mindfulness training, and a specialized program of mindful eating.  Both groups lost weight and improved their metabolic profiles and the mindfulness patience did somewhat better on most metrics, but the differences were not statistically significant.  An interesting aspect of the study was that the efficacy of the mindfulness training on weight loss seemed to be affected by which teacher was teaching.  Though this makes sense, it points out the difficulty of trying to do scientific studies on these sorts of interventions that have so many variables.
Osher Center Research Lecture

Friday, January 10, 12:00 noon – 1:00 pm
Metabolic, Stress, and Immunologic Effects of Meditation:
A Randomized Controlled Trial of a Mindfulness-Based Weight Loss Intervention in Obese Adults

Presenters:
Jennifer Daubenmier, PhD and Rick Hecht, MD
Osher Center for Integrative Medicine
1545 Divisadero Street, 5th Floor, Room 523
San Francisco
(Map and directions)
About Jennifer Daubenmier, PhD
Dr. Daubenmier's program of research examines the effects of meditation and yoga training on psychoneuroendocrine stress arousal, eating behavior, and chronic disease processes related to obesity. Given new research linking stress arousal to cellular aging, she has extended her line of research to assess the impact of meditation and lifestyle changes on cellular aging processes and to explore their relation to obesity.
Dr. Daubenmier was trained as a researcher in Social Psychology at the University of California, Berkeley. She was a postdoctoral fellow with UCSF Clinical Professor of Medicine, Dean Ornish, MD, at the Preventive Medicine Research Institute, conducting and evaluating clinical trials on the effects of multi-component lifestyle interventions involving diet, exercise, and mind-body practices on weight loss, quality of life, and markers of disease in patients with heart disease and prostate cancer. Dr. Daubenmier was nominated for the 2012-2013 UCSF Pathways to Discovery Mentor Award.
About Rick Hecht, MD
Rick Hecht is Research Director of the Osher Center, and Professor of Medicine at UCSF. He received his MD from SUNY Health Science Center at Brooklyn, and completed Internal Medicine residency at Montefiore Medical Center/Albert Einstein College of Medicine Residency Program in Social Medicine. He received training in clinical research methods during a fellowship in Clinical Epidemiology at UCSF.
Following fellowship, Dr. Hecht developed a multidisciplinary research program investigating early (primary) HIV infection. This work has built one of the largest and most productive cohort studies of early HIV infection in the world, the Options Project, with funding from the National Institutes of Health (NIH) and Centers for Disease Control (CDC). This research has investigated the clinical, epidemiological, immunologic, virologic, and behavioral aspects of primary (initial) HIV infection. He has served as co-director of the UCSF Center for AIDS Research Behavioral and Epidemiology core, a board member of the HIV Medicine Association, and an Associate Editor of AIDS Clinical Care.
At the UCSF Osher Center, Dr. Hecht has built a research program that focuses on mind-body interventions, particularly meditation and yoga, using a psychoneuroimmunology approach to studying the effects of these practices on the endocrine, metabolic, and immune systems.  He has served as co-Principal Investigator of the UCSF Osher Center's study of the effects of meditation in early HIV infection, a Center for Excellence in Research on Complementary and Alternative Medicine (CERC) grant from the National Center for Complementary and Alternative Medicine (NCCAM) of the NIH. He is Principal Investigator of the Osher Center's second CERC grant, "The Metabolic and Immunologic Effects of Meditation." He is chair of the Program Committee of the International Research Congress on Integrative Medicine and Health in 2014, a position that he also held in 2012.
Dr. Hecht has practiced yoga and meditation for more than 30 years, which helped form his interest in rigorous research on the biological effects of these practices. He is also an avid distance runner and cyclist.