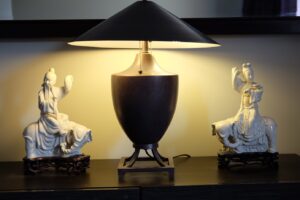 This is a study that I referenced here but  neglected to put in the original study. This study compared the effectiveness of electroacupuncture to the antidepressant medication Prozac in patients with depression. Both treatments were found to be clinically beneficial for the patients, but electroacupuncture had a greater effect on a neurotrophic factor called GDNF, which has been linked to nerve damage and depression. Additionally, the researchers found that electroacupuncture worked faster than Prozac and had a more pronounced effect on GDNF levels. The study involved administering acupuncture to the patients five times a week for six weeks, which may not be feasible here in the U.S. compared to China, but could potentially be implemented in a rehabilitation setting. Overall, the study suggests that electroacupuncture may be a promising alternative or complementary treatment for depression.
Sun H, Zhao H, Ma C, Bao F, Zhang J, Wang DH, Zhang YX, He W. Effects of electroacupuncture on depression and the production of glial cell line-derived neurotrophic factor compared with fluoxetine: a randomized controlled pilot study. J Altern Complement Med. 2013 Sep;19(9):733-9. doi: 10.1089/acm.2011.0637. Epub 2013 May 6. PMID: 23647408; PMCID: PMC3768227.
Abstract
Background and Objective
Postmortem studies indicate that the number and density of glial cells are reduced in different brain regions of patients with depression. Glial cell line–derived neurotrophic factor (GDNF) plays an important role in the pathogenesis of depressive disorder (DD) and might be a biomarker for damage to nerve cells. In this study, we compared the therapeutic effects of electroacupuncture (EA) and fluoxetine, a serotonin reuptake inhibitor, on DD patients, focusing on the serum level of GDNF.
Design
This was a prospective, randomized clinical trial.
Setting
Seventy-five patients with DD from the Department of Acupuncture, Beijing Hospital of Traditional Chinese Medicine, were recruited.
Intervention
Twenty patients were treated with acupuncture for 6 weeks on the acupoints of Baihui (DU20) and Zusanli (ST36). Sixteen patients were treated with acupuncture for 6 weeks on the acupoints of Taichong (LR3), Sanyinjiao (SP6), Neiguan (PC6), and Shenmen (HT7), and constituted the electroacupuncture control group. The patients received acupuncture treatment five times per week. Twenty-five patients were treated with oral fluoxetine (20 mg/day) for 6 weeks.
Outcome measures
All subjects were evaluated by the Hamilton Depression Rating Scale at four time points (0 [baseline], 2, 4, and 6 weeks after treatment). Serum GDNF was quantified in duplicate by enzyme-linked immunosorbent assay (ELISA).
Results
EA and fluoxetine had similar curative effects on DD patients. EA had a faster onset of action, better response rate, and better improvement rate than fluoxetine. Both fluoxetine and EA treatment restored the normal concentration of GDNF in the serum of DD patients.
Conclusion
EA treatment for depression is as effective as a recommended dose of fluoxetine. However, EA demonstrates an advantage in the regulation of the production of GDNF compared with fluoxetine.