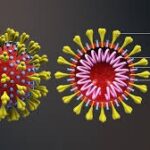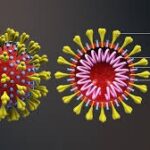 This makes total sense since blood clotting is a huge problem in severe Covid 19 patients.  There is a risk of internal bleeding, but the risk/benefit ratio is quite low.
Patients hospitalized with COVID-19 and taking aspirin were nearly half as likely to require mechanical ventilation as those with COVID-19 not taking the drug, according to a retrospective, observational cohort study of adult patients.

The patients were admitted to multiple hospitals in the United States between March 2020 and July 2020…

The investigators reviewed the charts of 412 patients, of whom 76.3% did not receive aspirin and the remainder received aspirin within 24 hours after admission or for seven days or more prior to admission (primarily for heart disease).

After adjusting for eight confounding variables including demographics and comorbidities, aspirin tended to provide a protective effect and was independently associated with a 44% decreased risk for mechanical ventilation, a 43% reduced risk for ICU admission and a 47% decrease in hospital mortality (Figure).