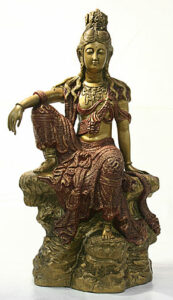 I don't have access to the whole article, but I like the summary in the abstract.
Acupuncture: past, present, and future.
Abstract
During the past 40 years, acupuncture, a therapeutic technique of oriental medicine, has become more and more popular, evolving into one of the most utilized forms of complementary integrative medicine interventions in the United States. In fact, more than 10 million acupuncture treatments are administered annually in the United States alone.(1) Its rise in popularity, particularly in the West, can be attributed in part to its effectiveness for pain relief and in part to the fact that scientific studies have begun to prove its efficacy.