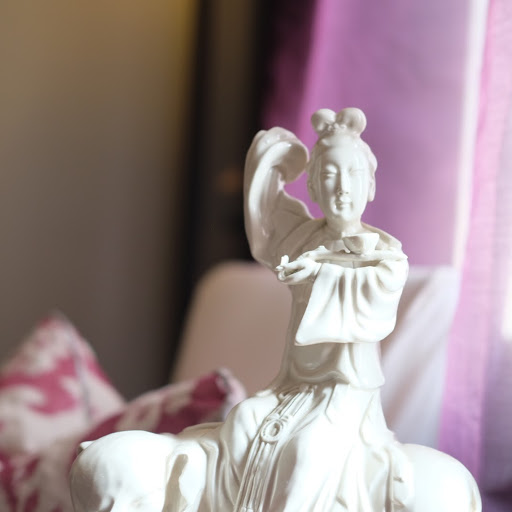 A sizable portion of my practice is devoted to migraine patients, finding best treatments and researching their physiological response.  This paper looks at the role of abnormal brainstem activity in migraine patients without aura and how acupuncture affects it.  As with most Chinese studies we can only partly draw conclusions since they treated 5 x per week for four weeks.  Tough to do in the states.
They used 3 different protocols, none of which resembled mine.  They had reduction by 50% in incidence.  My results have been better.  Maybe they should use my protocol? 😉
Neuroimage Clin.
2017 May 22;15:367-375. doi: 10.1016/j.nicl.2017.05.013. eCollection 2017.
Acupuncture modulates the abnormal brainstem activity in migraine without aura patients.
Li Z
1
,
Zeng F
1
,
Yin T
1
,
Lan L
1
,
Makris N
2,
3
,
Jorgenson K
2,
3
,
Guo T
1
,
Wu F
1
,
Gao Y
1
,
Dong M
1
,
Liu M
4
,
Yang J
1
,
Li Y
1
,
Gong Q
5
,
Liang F
1
,
Kong J
2,
3
.
Abstract
Migraine is a common neurological disease with a high prevalence and unsatisfactory treatment options. The specific pathophysiological mechanisms of migraine remain unclear, which restricts the development of effective treatments for this prevalent disorder. The aims of this study were to 1) compare the spontaneous brain activity differences between Migraine without Aura (MwoA) patients and healthy controls (HCs), using amplitude of low-frequency fluctuations (ALFF) calculation method, and 2) explore how an effective treatment (verum acupuncture) could modulate the ALFF of MwoA patients. One hundred MwoA patients and forty-six matched HCs were recruited. Patients were randomized to four weeks' verum acupuncture, sham acupuncture, and waiting list groups. Patients had resting state BOLD-fMRI scan before and after treatment, while HCs only had resting state BOLD-fMRI scan at baseline. Headache intensity, headache frequency, self-rating anxiety and self-rating depression were used for clinical efficacy evaluation. Compared with HCs, MwoA patients showed increased ALFF in posterior insula and putamen/caudate, and reduced ALFF in rostral ventromedial medulla (RVM)/trigeminocervical complex (TCC). After longitudinal verum acupuncture treatment, the decreased ALFF of the RVM/TCC was normalized in migraine patients. Verum acupuncture and sham acupuncture have different modulation effects on ALFF of RVM/TCC in migraine patients. Our results suggest that impairment of the homeostasis of the trigeminovascular nociceptive pathway is involved in the neural pathophysiology of migraines. Effective treatments, such as verum acupuncture, could help to restore this imbalance.