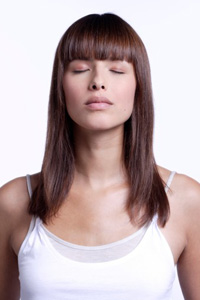 This study pertains to stress research and acupuncture, because one of the accepted negatives of stress is its "feed forward" loop on the hippocampus.  The hippocampus is involved with aging, and an increase in stress hormones leads to an inability to withstand insults to the brain (hypoxia, etc.) and can lead to accelerated aging of the hippocampus which then leads to more stress, and the vicious cycle continues.
In this study they link acupuncture protection in an animal model of stress on the brain.


J Physiol Sci. 2012 Sep;62(5):377-83. doi: 10.1007/s12576-012-0216-9. Epub 2012 Jul 8.
Acupuncture suppresses kainic acid-induced neuronal death and inflammatory events in mouse hippocampus.
Kim ST, Doo AR, Kim SN, Kim SY, Kim YY, Kim JH, Lee H, Yin CS, Park HJ.
Source
Division of Meridian and Structural Medicine, School of Korean Medicine, Pusan National University, Beomeo-ri, Mulgeum-eup, Gyeongsangnam-do, Yangsan-si, 626-870, Republic of Korea.
Abstract
The administration of kainic acid (KA) causes seizures and produces neurodegeneration in hippocampal CA3 pyramidal cells. The present study investigated a possible role of acupuncture in reducing hippocampal cell death and inflammatory events, using a mouse model of kainic acid-induced epilepsy. Male C57BL/6 mice received acupuncture treatments at acupoint HT8 or in the tail area bilaterally once a day for 2 days and again immediately after an intraperitoneal injection of KA (30 mg/kg). HT8 is located on the palmar surface of the forelimbs, between the fourth and fifth metacarpal bones. Twenty-four hours after the KA injection, neuronal cell survival, the activations of microglia and astrocytes, and mRNA expression of two proinflammatory cytokines, interleukin-1β (IL-1β) and tumor necrosis factor-α (TNF-α), were measured in the hippocampus. Acupuncture stimulation at HT8, but not in the tail area, significantly reduced the KA-induced seizure, neuron death, microglial and astrocyte activations, and IL-1β mRNA expression in the hippocampus. The acupuncture stimulation also decreased the mRNA expression of TNF-α, but it was not significant. These results indicate that acupuncture at HT8 can inhibit hippocampal cell death and suppress KA-induced inflammatory events, suggesting a possible role for acupuncture in the treatment of epilepsy.