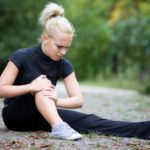 Of course, I would have loved to see acupuncture come in with a resounding recommendation, but given the panel, I will take what I can get. They didn't dismiss acupuncture  and it came in tied with Synvist injections.  In the category of "always recommended" there was exercise and strength training and "weight management" and corticosteroid injections.  I will await the well documented control studies before I recommend steroid injections, since they've recently been found to be no better than saline injections for epidural steroid injections for back pain.
Osteoarthritis Cartilage. 2014 Jan 23. pii: S1063-4584(14)00016-8. doi: 10.1016/j.joca.2014.01.003. [Epub ahead of print]
OARSI Guidelines for the Non-Surgical Management of Knee Osteoarthritis.
McAlindon TE1, Bannuru RR2, Sullivan MC2, Arden NK3, Berenbaum F4, Bierma-Zeinstra SM5, Hawker GA6, Henrotin Y7, Hunter DJ8, Kawaguchi H9, Kwoh K10, Lohmander S11, Rannou F12, Roos EM13, Underwood M14.

Author information
http://www.ncbi.nlm.nih.gov/pubmed/24462672
Abstract
OBJECTIVE:
To develop concise, up-to-date, patient-focused, evidence-based, expert consensus guidelines for the management of knee osteoarthritis, intended to inform patients, physicians, and allied health care professionals worldwide.
METHOD:
Thirteen experts from relevant medical disciplines (primary care, rheumatology, orthopedics, physical therapy, physical medicine and rehabilitation, and evidence-based medicine), three continents and ten countries (USA, UK, France, Netherlands, Belgium, Sweden, Denmark, Australia, Japan, and Canada) and a patient representative comprised the Osteoarthritis Guidelines Development Group (OAGDG). Based on previous OA guidelines and a systematic review of the osteoarthritis (OA) literature, twenty-nine treatment modalities were considered for recommendation. Evidence published subsequent to the 2010 OARSI guidelines was based on a systematic review conducted by the OARSI evidence team at Tufts Medical Center, Boston, USA. Medline, EMBASE, Google Scholar, Web of Science, and the Cochrane Central Register of Controlled Trials were initially searched in first quarter 2012 and last searched in March 2013. Included evidence was assessed for quality using AMSTAR criteria, and published criticism of included evidence was also considered. To provide recommendations for individuals with a range of health profiles and OA burden, treatment recommendations were stratified into four clinical subphenotypes. Consensus recommendations were produced using the Rand/UCLA Appropriateness method and Delphi voting process. Treatments were recommended as Appropriate, Uncertain, or Not Appropriate, for each of four clinical subphenotypes and accompanied by 1-10 risk and benefit scores.
RESULTS:
Appropriate treatment modalities for all individuals with knee OA included biomechanical interventions, intra-articular corticosteroids, exercise (land-based and water-based), self-management and education, strength training, and weight management. Treatments appropriate for specific clinical subphenotypes included acetaminophen (paracetamol), balneotherapy, capsaicin, cane (walking stick), duloxetine, oral NSAIDs (COX-2 selective and non-selective), and topical NSAIDs. Treatments of uncertain appropriateness for specific clinical subphenotypes included acupuncture, avocado soybean unsaponfiables, chondroitin, crutches, diacerein, glucosamine, intra-articular hyaluronic acid, opioids (oral and transdermal), rosehip, transcutaneous electrical nerve stimulation, and ultrasound. Treatments voted not appropriate included risedronate and electrotherapy (neuromuscular electrical stimulation).
CONCLUSION:
These evidence-based consensus recommendations provide guidance to patients and practitioners on treatments applicable to all individuals with knee OA, as well as therapies that can be considered according to individualized patient needs and preferences.