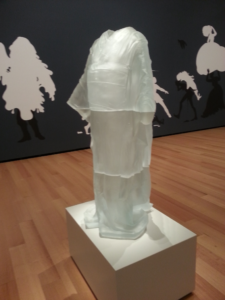 Study showing that stimulation of the vagus nerve in the neck elicits the same brain activity as invasive (implanted) vagal nerve stimulation, or auricular vagal nerve stim.  As patients and blog readers know, I study vagal response with HRV in the clinic in conjunction with acupuncture.  But I'm keenly interested in noninvasive vagal nerve stimulation because it has the potential to reinforce the acupuncture treatments and be used at home, safely and inexpensively.  My experience with transcutaneous ear stimulation is that it seems to help some people, but not all.  Of course!!  Cause this is physiology, not gravity…  I will be trying this on myself and willing patients measuring HRV and clinical response.
Cutaneous Electrical Stim of Neck Vagal stim from Brain Stim Journal 9.14.17
Vagus nerve afferents can be accessed non-invasively via transcutaneous electrical stimulation of the neck.•
The regional brain activation elicited by the stimulation is comparable to that elicited by invasive VNS or by auricular VNS.•
Brainstem and forebrain regions activated by the stimulation include NTS, parabrachial area, insula, and primary sensory cortex.•
Deactivation was observed in the hippocampus and parahippocampus.
Abbreviations
ABVN
auricular branch of the vagus nerve
fMRI
functional magnetic resonance imaging
NTS
nucleus tractus solitarius
nVNS
non-invasive vagus nerve stimulation
SCM
sternocleidomastoid muscle