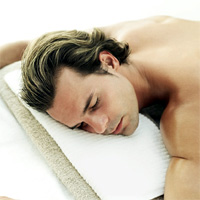 Evid Based Complement Alternat Med.
2014;2014:329746. Epub  2014 Mar 23.  Full article
here.
Can tongue acupuncture enhance body acupuncture? First results from heart rate variability and clinical scores in patients with depression.
Abstract
Tongue acupuncture (TA) is a method which is not used in western medicine and even in China it is applied very rarely in clinical practice. This study aimed at investigating whether additional TA can improve the efficacy of body acupuncture (BA) in patients with depression. Twenty patients with a mean age of ± SD of 42.9 ± 11.2 years were randomly divided into two groups (n = 10 patients each), one group receiving BA (Zusanli, Sanyinjiao, Neiguan, Shenting, Yintang, and Baihui) and the other receiving BA and TA (Liver, Heart, and Brain). The quantitative and qualitative outcome measures were heart rate (HR), heart rate variability (HRV), and different clinical scores. We found that in both groups all scores and HR improved significantly, whereas HRV increased partly significantly. It seems that TA can enhance acute and treatment effects of BA in patients with depression. The investigation of de qi sensation in TA needs further attention.