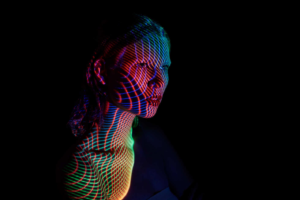 This article is emphasizing the significance of this recent Nature article.  It is hard to overstate how groundbreaking the original article was.  We need better, more sophisticated ways to stimulate acupuncture points in order to get the maximum anti-inflammatory and parasympathetic effect.
https://pubmed.ncbi.nlm.nih.gov/35128863/
Su YS, Li YM, Jing XH, Wang YQ, Han SP, Pan WX, Peng ZF, Wang SB, Zhu B. [The significance of "A neuroanatomical basis for electroacupuncture to drive the vagal-adrenal axis" published in Nature for acupuncture research]. Zhen Ci Yan Jiu. 2022 Jan 25;47(1):1-6. Chinese. doi:
Abstract
October 2021, Nature published an original research article entitled A neuroanatomical basis for electroacupuncture to drive the vagal-adrenal axis, which draws great attention and arouses extensive discussion in the acupuncture field. Based on previous findings, this study demonstrates that the abundant innervation of PROKR2-Cre neurons in deep fascia tissues mediates the anti-inflammatory effect induced by low-intensity electroacupuncture stimulation at "Zusanli"(ST36) or "Shousanli"(LI10) via the "vagal-adrenal axis". This study is one of milestones in the field of acupuncture basic research and represents a great achievement generated by multi-discipline integration of acupuncture and neuro-immunology. It reveals partial contributing factors involved in acupuncture's effect and the relative specificity of the neuroanatomical basis of acupoints in the context of immune modulation. This study is both very informative and instructive for the innovation and clinical translation of future acupuncture research. Acupuncture researchers are recommended to attach great importance to this study in terms of its research strategy,methods and findings.
Keywords: Acupuncture; Anti-inflammation; Functional characteristics of acupoint; PROKR2-Cre neuron; Vagal nerve.
Similar articles