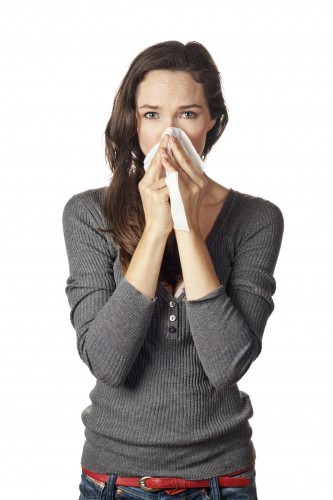 I'm taking this off the page for allergy to place it here for readers who really are interested in the nitty gritty.
There is much interplay in the human body between the peripheral nervous system and the central nervous system. Cytokines, including IL-1, IL-2, IL-6, and TNF-alpha,are important mediators of the immune response and play a key role in the diseases by acting on inflammatory immune cells, neuronal cells, muscle cells, and vessel cells. Interestingly, some cytokines (e.g. TNF-alpha, IL-2, TGF-beta) are also able to regulate synaptic plasticity and affect CNS functions. The neurotrophins and cytokines release in response to various stimuli, such as electronic stimulation, or inflammation. This crosstalk from PNS to CNS is involved in the pathophysiology of many human diseases and may contribute to the effects of acupuncture.
There is also experimental evidence³ that the electrical stimulation of the vagus nerve inhibits macrophage activation and the production of TNF, IL-1beta , IL-6, IL-18, and other proinflammatory cytokines. The systemic anti-inflammatory actions of traditional and electro-acupuncture are directly or indirectly mediated by the efferent vagus nerve activation and inflammatory macrophage deactivation.[/expand]
For a study on acupuncture and eczema, please click here.
Call (415) 775-0117 to schedule  appointment .
1 Acupuncture for persistent allergic rhinitis: a randomised, sham-controlled trial. Med J Aust. 2008 Jan 7;188(1):64, Division of Chinese Medicine, School of Health Sciences, World Health Organization Collaborating Centre for Traditional Medicine, RMIT University, Melbourne, VIC, Australia. charlie.xue@rmit.edu.au
3 The neuroimmune basis of anti-inflammatory acupuncture. Kavoussi B, Ross BE. Integr Cancer Ther. 2007 Sep;6(3):251-7 Southern California University of Health Sciences, College of Acupuncture and Oriental Medicine, Whittier, CA, USA. kavoussi@ucla.edu