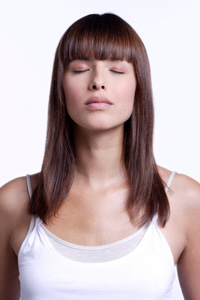 Review and Free Article about the neurophysiology of PC6.  I use this point frequently in practice even though it can hurt!!  When trying to increase HRV, decrease blood pressure, or calm panic attacks and stress  it's indispensable.  Please link through to the free article.
Acupunct Med. 2012 Mar;30(1):47-50.
The influence of PC6 on cardiovascular disorders: a review of central neural mechanisms.
Abstract
PC6 is a classic acupuncture point in traditional Chinese medicine. It is considered to be effective when treating cardiovascular disorders. In the present review the authors have focused on the neurophysiological bases of the effects of PC6 stimulation on cardiovascular mechanisms. Experimental studies have shown that the hypothalamic rostral ventrolateral medulla, arcuate nucleus and ventrolateral periaqueductal gray are involved in acupuncture attenuation of sympathoexcitatory cardiovascular reflex responses. This long-loop pathway also appears to contribute to the long-lasting, acupuncture-mediated attenuation of sympathetic premotor outflow and excitatory cardiovascular reflex responses. Acupuncture of PC6 modulates the activity in the cardiovascular system, an effect that may be attributed to attenuation of sympathoexcitatory cardiovascular reflex responses.