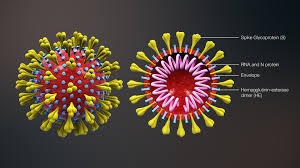 I was able to listen to some of this show, which is now in available on the archive.
A few take aways.  Disclaimer!! These are all from memory, so I could be mistaken.  If I have a chance, I'll listen again and update.
We had the same number of cases in San Francisco as did New York 3 weeks ago.
From the testing they are doing at UCSF, only 1 in 20 tests come back positive.  So for some reason we have had fewer cases than New York.  Is this because we prevented with shelter in place?  It is unclear.
He sees hydrochloroquine as dangerous.  A listener called in who has an autoimmune disease (I think it was MS) and she now is unable to get her medication.  When Michael Krasny asked Wachter about the people who seemed to get better with hydrochlorquine he said that 80% of people will get better anyway. So it's meaningless.
I'm afraid I'm not sure if this was from this podcast or not, but a great analogy of what we're trying to do with the sheltering in place is to put out the wildfire.  Once it's been contained, we need to keep monitoring (testing) because small local fires will continue and will need to be contained.  That is our best strategy for balancing "getting back to normal" and keeping safe.