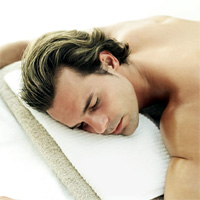 I am super excited about this study.  I really hope they get some decent data and results out of it, meaning not a bunch of noise.  There was a talk at the Barcelona Conference about using intradermal for insomnia using tacks on the wrist.  I think I'm ready to try this on willing patients and see what happens.  Nice!
Full article here.

Abstract
BACKGROUND:
Hypnotic drugs tend to be the dominant form of treatment of insomnia, but these come with a number of reported side effects. Acupuncture has been studied as an alternative, resulting in a rising need for methodological research towards verifying its efficacy as insomnia treatment.
METHODS/DESIGN:
We describe a proposal for a single-center, patient-assessor-blinded, randomized controlled trial with two parallel arms. A total of 38 patients complete screening tests at the first visit, are registered into the clinical trial, and then randomly assigned to the experimental or sham control groups (19 patients for each group). All subjects are clinical insomnia patients who score a 6 or above on the Pittsburgh Sleep Quality Index (PSQI) and meet all inclusion criteria. All subjects are treated with acupuncture and intradermal acupuncture (IDA) three times during the first week. Five sham acupoints are used in the control group. In the experimental group, five real acupoints (PC6, SP6, HT7, KI6, and BL62) are used unilaterally in turn. Sham acupoints are over 1 cm away from each real acupoint.The primary outcomes are the scores on the Insomnia Severity Index (ISI) and PSQI. Secondary outcomes are the sleep log, the Beck Depression Inventory (BDI), the State-Trait Anxiety Inventory (STAI), the World Health Organization Quality of Life Abbreviated Version (WHOQOL-BREF), the Korean-Auditory Verbal Learning Test (K-AVLT), the Digit Span Test (DS), Event Related Potentials (ERPs) and heart rate variability (HRV) to assess emotional states, sleep quality, cognitive functioning, and electro-physiological changes.Subjects are assessed at three time points: baseline, post-treatment and follow-up. The duration of the clinical trial is 18 days.
DISCUSSION:
To study the enhancement of the effectiveness of acupuncture for insomnia, we test the intradermal acupuncture method, which is performed continuously on the subject's skin and stimulated at home by the subject every night. In the trial, objective measurements including ERPs and HRV are used to evaluate states of cognition and autonomic nervous system functioning and subjective self-report questionnaires assess insomnia symptoms.'Sham' acupuncture points provided by STRICTA are used for the control group.