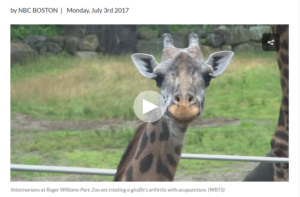 Sweet story about an elderly giraffe at a zoo in Boston.  They give the giraffe acupuncture for arthritis in his hind legs and it's working!  Fun, and, yes, heartwarming story.  Click on the giraffe to see the whole video.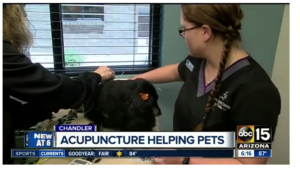 Click on the photo at right to see how acupuncture helped a doggie who couldn't even wag his tail or walk with a spinal cord injury and now is back in the game!
And finally the amazing story of a tortoise who was hit by a car in Florida and is now getting acupuncture to help him walk again. He has injured hind legs and a cracked shell.  Click on the tortoise to see how it's done!
UPDATE:  The tortoise is all better and back in the wild!