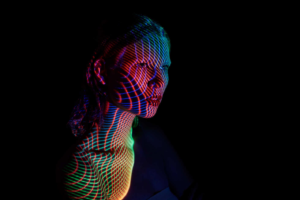 In this study, auricular acupuncture decreased the induction dose required for general surgery.  They also clearly delineate their theory that this likely due to the effect of vagal activity, which I monitor daily in the acupuncture clinic…
Med Acupunct.
2019 Apr 1;31(2):103-108. doi: 10.1089/acu.2018.1327. Epub 2019 Apr 15.
Effect of Auricular Acupuncture on Propofol Induction Dose: Could Vagus Nerve and Parasympathetic Stimulation Replace Intravenous Co-Induction Agents?
Objective: Auricular acupuncture, through a combination of several points, can produce sedative and analgesic effects. The aim of this study was to compare the induction dose of propofol required to obtain a loss of response to verbal commands, with and without a preoperative combination of auricular points. Materials and Methods: This study involved American Society of Anesthesiologists physical status I and II patients, ages 18- 65, of either sex, having elective ambulatory surgery (digestive or gynecologic) under general anesthesia. The subjects were allocated to 2 groups: (1) patients treated by auricular acupuncture (group AA), compared with (2) patients not treated by auricular acupuncture (group NA). Propofol injection was initiated in each group, 10 mg, every 5 seconds, in order for the anesthetist to determine the minimum dose until there was a loss of response to verbal commands (the clinical hypnotic endpoint). At this point, the main outcome-the dose of propofol given-was noted. Results: There were 32 patients in this study (16 in each group). Age, height, weight, and body mass index were similar in the groups (P ≥ 0.05). The required induction propofol dose was 17.7% lower in group AA than in group NA-a statistically significant difference (P ≤ 0.05). The mean induction dose indexed to weight was 2.18 mg/kg (range: 1.53-3.13 mg/kg) in group NA and 1.79 mg/kg (range: 1.12-2.11 mg/kg) in group AA. There were no complications. Conclusions: Auricular acupuncture is a method for stimulating the vagus nerve and parasympathetic nervous system. Preoperative auricular acupuncture enabled reductions of induction doses of propofol for general anesthesia without any clinically important side-effects.