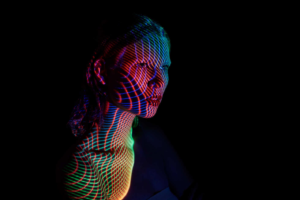 I am re-posting this from a few years ago.  I'm reworking my abstract for the NANS (North American Neuromodulation Society) meeting since the deadline has been postponed. This article is a great resource for some of the basic science behind vagal nerve stimulation via acupuncture at Stomach 36 and outcomes.
PLoS One. 2016; 11(3): e0151882.
Published online 2016 Mar 18. doi:  10.1371/journal.pone.0151882
PMCID: PMC4798687
Anti-Inflammatory Effects of Acupuncture Stimulation via the Vagus Nerve
Hee-Don Lim,1 Min-Hee Kim,1 Chan-Yong Lee,2 and Uk Namgung1,*
Michal Hetman, Editor
Although acupuncture therapy is widely used in traditional Asian medicine for the treatment of diverse internal organ disorders, its underlying biological mechanisms are largely unknown. Here, we investigated the functional involvement of acupuncture stimulation (AS) in the regulation of inflammatory responses. TNF-α production in mouse serum, which was induced by lipopolysaccharide (LPS) administration, was decreased by manual acupuncture (MAC) at the zusanli acupoint (stomach36, ST36). In the spleen, TNF-α mRNA and protein levels were also downregulated by MAC and were recovered by using a splenic neurectomy and a vagotomy. c-Fos, which was induced in the nucleus tractus solitarius (NTS) and dorsal motor nucleus of the vagus nerve (DMV) by LPS and electroacupuncture (EAC), was further increased by focal administration of the AMPA receptor blocker CNQX and the purinergic receptor antagonist PPADS. TNF-α levels in the spleen were decreased by CNQX and PPADS treatments, implying the involvement of inhibitory neuronal activity in the DVC. In unanesthetized animals, both MAC and EAC generated c-Fos induction in the DVC neurons. However, MAC, but not EAC, was effective in decreasing splenic TNF-α production. These results suggest that the therapeutic effects of acupuncture may be mediated through vagal modulation of inflammatory responses in internal organs.