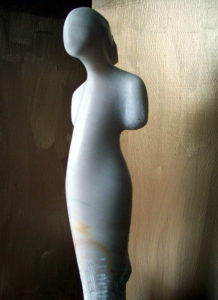 Nice background info on acupuncture's mechanisms.
Evid Based Complement Alternat Med. 2013; 
Abstract
Classical literature indicates that acupuncture has been used for millennia to treat numerous inflammatory conditions, including allergic rhinitis. Recent research has examined some of the mechanisms underpinning acupuncture's anti-inflammatory effects which include mediation by sympathetic and parasympathetic pathways. The hypothalamus-pituitary-adrenal (HPA) axis has been reported to mediate the antioedema effects of acupuncture, but not antihyperalgesic actions during inflammation. Other reported anti-inflammatory effects of acupuncture include an antihistamine action and downregulation of proinflammatory cytokines (such as TNF-α, IL-1β, IL-6, and IL-10), proinflammatory neuropeptides (such as SP, CGRP, and VIP), and neurotrophins (such as NGF and BDNF) which can enhance and prolong inflammatory response. Acupuncture has been reported to suppress the expression of COX-1, COX-2, and iNOS during experimentally induced inflammation. Downregulation of the expression and sensitivity of the transient receptor potential vallinoid 1 (TRPV1) after acupuncture has been reported. In summary, acupuncture may exert anti-inflammatory effects through a complex neuro-endocrino-immunological network of actions. Many of these generic anti-inflammatory effects of acupuncture are of direct relevance to allergic rhinitis; however, more research is needed to elucidate specifically how immune mechanisms might be modulated by acupuncture in allergic rhinitis, and to this end a proposed model is offered to guide further research.