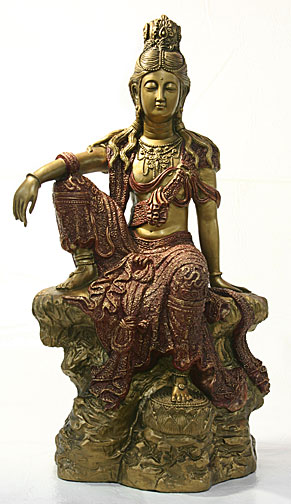 In this study, single needle acupuncture in mice was as effective as fluoxetine in controlling anxiety. These mouse studies are brutal.  They make the mice swim for long periods of time which then sets them up for PTSD.  Brutal…  I need to get up to date about the MTOR pathway.  It seems to be everywhere these days.
Sci Rep.
2018 Aug 8;8(1):11864. doi: 10.1038/s41598-018-30337-5.
Acupuncture

modulates

stress

response by the mTOR signaling pathway in a rat post-traumatic

stress

disorder model.
Abstract
Post-traumatic stress disorder (PTSD) is a psychiatric disease that can form following exposure to a traumatic event. Acupuncture has been proposed as a beneficial treatment for PTSD, but the underlying mechanisms remain unclear. The present study investigated whether acupuncture improves depression- and anxiety-like behaviors induced using a single prolonged stress (SPS) as a PTSD rat model. In addition, we investigated whether the effects were mediated by increased mTOR activity and its downstream signaling components, which contribute to protein synthesis required for synaptic plasticity in the hippocampus. We found that acupuncture at HT8 significantly alleviated both depression- and anxiety-like behaviors induced by SPS in rats, as assessed by the forced swimming, elevated plus maze, and open field tests; this alleviation was blocked by rapamycin. The effects of acupuncture were equivalent to those exerted by fluoxetine. Acupuncture regulated protein translation in the mTOR signaling pathway and enhanced the activation of synaptic proteins, PSD95, Syn1, and GluR1 in the hippocampus. These results suggest that acupuncture exerts antidepressant and anxiolytic effects on PTSD-related symptoms by increasing protein synthesis required for synaptic plasticity via the mTOR pathway in the hippocampus. Acupuncture may be a promising treatment for patients with PTSD and play a role as an alternative PTSD treatment.