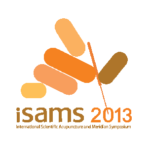 Luigi Manni is doing interesting animal studies on acupuncture neurodegenerative conditions. The cholinergic system is involved and pro NGF is increased in the diabetic brain.  The abstract here Luigi Manni.
Electro-acupuncture (EA) could improve brain NGF availability and utilization. We hypothesized that EA could counteract the development of diabetes-associated cholinergic dysfunctions by regulating endogenous brain NGF maturation and utilization…
Four weeks after diabetes induction the ProNGF/NGF ratio was increased in the cortex and hippocampus while the pro-apoptotic c-Jun N-terminal kinase (JNK) signaling, associated with p75NTR receptor activation by ProNGF, was increased in the BFCN. EA counteracted the diabetes-induced deregulation of ProNGF/NGF ratio, de-activated JNK, increased tyrosine kinase-A (TrkA) receptor, Akt and extracellular signal-regulated kinases (ERK) phosphorylation.
Our data, suggesting a possible beneficial effect of EA on brain cholinergic system in diabetes, indicate that the regulation of neurotrophins' expression and activity is one of the possible neurophysiological mechanism underlying acupuncture's effects on brain neurons.