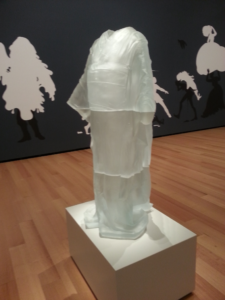 I've hypothesized for a long time that one of acupuncture's real advantages is that it can actually prevent conditions before they arise by making the body more resilient.  This study and the accompanying commentary, discuss just that. Their study looks at whether a 5 week course of acupuncture can actually prevent PTSD from setting in. This recent study, also sets the groundwork for the real prevention of cardiovascular disease that acupuncture might provide.  I've tried to show with my research that HRV can be a biomarker demonstrating this resilience (not that I've been 100% successful). The commentaries are behind a pay wall, but the article is available here.prevention of PTSD Italian Study Med Acupuncture 4.2019
The persistence of PTSD symptoms involves medical and social costs, due to increased comorbidities and functional impairments.6 PTSD is also associated with a higher frequency of somatic symptoms, such as musculoskeletal pain, compared with other psychiatric disorders.7
Early identification of the symptoms, and/or prevention and intervention programs can reduce the occurrence of PTSD and other psychiatric comorbidities, thus ensuring mental well-being.
An Observational Study on Acupuncture for Earthquake-Related Post-Traumatic Stress Disorder: The Experience of the Lombard Association of Medical Acupuncturists/Acupuncture in the World, in Amatrice, Central Italy
Abstract
Background and Objective: Earthquakes are associated with severe psychiatric disorders, such as anxiety, depression, and post-traumatic stress disorder (PTSD). Current first-line therapies for PTSD have well-known side-effects. Acupuncture is a complementary approach to help patients cope with mental problems after natural disasters and public health events. This article describes an acupuncture intervention conducted by the Lombard Association of Medical Acupuncturists/Acupuncture in the World in the earthquake-stricken area of Amatrice in Central Italy and measures the effect of acupuncture on earthquake-related pain and psychologic symptoms in the victims.
Methods: The intervention lasted 5 weeks, from September to October 2016. Adult patients with psychologic symptoms and musculoskeletal pain were included. Treatments were performed by experienced medical acupuncturists. A verbal/numerical scale was developed to quantify the effect of intervention. A Wilcoxon rank–sum test was used for comparison of the scores before and after the acupuncture treatment.
Results: Of the patients, 68.3% reported having both pain and psychologic symptoms. The most frequently used meridian points were Kidney (13.17%), followed by Large Intestine (12.46%), Spleen (12.04%) and Gall Bladder (10.34%). After 3 treatments performed in daily sessions, 54.05% and 60.6% of patients reported marked improvements in psychologic and pain symptoms, respectively. Statistical analysis showed a significant difference between the scores reported before the first treatment and after the third treatment, both for pain (P = 0.000) and psychologic symptoms (P = 0.000). No serious adverse events were reported.
Conclusions: These results suggest that acupuncture could be a useful tool for reducing pain and psychologic symptoms related to earthquakes, but further research is required in this specific area.