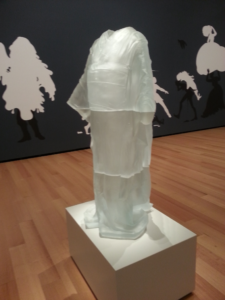 I just got another nice Yelp review from a patient I've been treating successfully for migraine.  Of course, after linking to her lovely (5star) review, I will show her most pertinent data! (By the way the E.Ma in the title is a code I put in so I know who the blog post is about at a glance)
Before being referred to Dr. Sparrow, migraines had just become a part of life.  There was no way around them, they were inevitable, you just had to get ahead of them.  My main goal was to just lower the frequency of migraines, I never thought not refilling a prescription for imatrex, or not having a migraine for a month would be a reality.  Rewind 6+ months – multiple migraines per month that would just knock me out, consistently refilling an imatrex prescription.  Fast forward to present day – I have been completely migraine free for the past two months, and my pharmacy is now calling me to see if I still need my prescription that I haven't needed to fill in the past 4.  
Dr. Sparrow's knowledge and skill has absolutely changed a big part of my life.  I no longer worry about when a migraine is going to hit, for how long or if i have enough medication with me.  I can't speak highly enough about what she and her practice has done for me. I would recommend Dr. Sparrow to anyone!!. If you are even sightly considering acupuncture, give it a try!!
Her stress response data is below.  Of note is the typical "migraine" pattern of a big uptick in stress with needling, and then a rapid decline.  As she continues with her maintenance therapy, this upswing will probably be less dramatic.  As you see, there is a nice relaxation response with every treatment.  She had rapid and definitive response.  Makes my day!