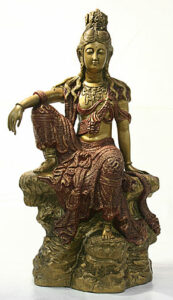 My last post about horses has really gotten me to think about how acupuncture might work.   I've been interested in the autonomic response (stress response) and acupuncture for so long I never really thought about it in this particular way as with the horses and startle.   What this study showed is that after being given acupuncture, startled horses didn't have the dramatic increase in their stress levels as they did without acupuncture.  So here we assume that acupuncture has longer lasting effect, so it protects people from the spikes in their stress response that come with the "slings and arrows of outrageous fortune."
Remember, lower stress leads to better immunity, better mood, less pain, and longer life.  So this blunting of the stress response really can lead to better health.
So let's look again at our patient who had intractable migraines.  His migraines, though they still occur occasionally, have dramatically lessened in frequency .  So I will bombard you with data here.  But what you need to look at is the bright blue band.  The bright blue band is when he gets needled.  Granted there is a lot of noise, but look how that response decreases over time.  Could it be that we are lessening his "startle"?  Are we lessening his reaction to stimuli which allows him to sleep better, and interrupts the impetus to a migraine?