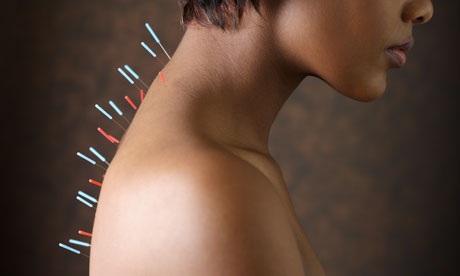 This is a study published recently on what osteoarthritis, rheumatoid arthritis, and fibromyalgia patients want.  A stunning 92% want a Primary Care Doctor with some knowledge of CAM (Complementary and Alternative Medicine), and 70% wanted a doctor who would refer to a CAM practitioner.
Patient Educ Couns. 2012 Sep 29. pii: S0738-3991(12)00341-2. doi: 10.1016/j.pec.2012.08.013
Integration of complementary and alternative medicine in primary care: What do patients want?
Jong MC, van de Vijver L, Busch M, Fritsma J, Seldenrijk R.
Department Healthcare and Nutrition, Louis Bolk Institute, Driebergen, The Netherlands; Department Health Sciences, Mid Sweden University, Sundsvall, Sweden; National Information and Knowledge Centre for Integrative Medicine (NIKIM), The Netherlands. Electronic address: m.jong@louisbolk.nl.
Abstract
OBJECTIVE:
To explore patients' perspectives towards integration of Complementary and Alternative Medicine (CAM) in primary care.
A total of 416 patients responded to the survey who suffered from osteoarthritis (51%), rheumatoid arthritis (29%) or fibromyalgia (24%). Prevalence of CAM use was 86%, of which 71% visited a CAM practitioner. Manual therapies, acupuncture and homeopathy were most frequently used. A minority (30%) actively communicated CAM use with their General Practitioner (GP). The majority (92%) preferred a GP who informed about CAM, 70% a GP who referred to CAM, and 42% wanted GPs to collaborate with CAM practitioners. Similar attitudes were found in the focus group and upon e-panel consultation.
CONCLUSIONS:
Most patients in primary care want a GP who listens, inquires about CAM and if necessary refers to or collaborates with CAM practitioners.
PRACTICE IMPLICATIONS:
To meet needs of patients, primary care disease management would benefit from an active involvement of GPs concerning CAM communication/referral. This study presents a model addressing the role of patients and GPs within such an integrative approach.