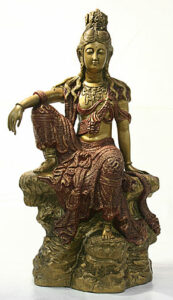 This "case of the day" highlights a few aspects of stress monitoring as a guide in Acupuncture.
Review: HRV is a measure of autonomic balance /stress levels)
Each group of columns represents one clinic visit, each column 3 minutes of data.
I look at each visit for response and also over time (weeks to months).
This is a busy Mom with many, many demands on her time, and autoimmune conditions that not only her, but her children also.  She has stress galore, and had a nasty cough that wouldn't go away and it turned out it was whooping cough!
When she came in for treatment on 10.6.16 she was quite ill, so I did a "pure yang" treatment as is taught in TCM to avoid driving the perversive energy deeper into the system.
| | | | | | | | |
| --- | --- | --- | --- | --- | --- | --- | --- |
| 41GB | 20GB | yintang | 3SI | 62Bl | 5TH | 4LI | 5TR |
As you can see it looks like her stress levels were way up when she was so ill, no surprise.  But could it be due to the treatment strategy?
In this data, which combines parasympathetic with complexity, there isn't much difference in apparent HRV.
So this makes me as a few questions.
Is this spike in stress levels as shows by LF/HF all due to LF(sympathetic tone)?  Most likely.
Is that increase in sympathetic tone due to illness or treatment strategy?
She  shows a nice increase in HRV over time, which is what you want in any autoimmune issue.